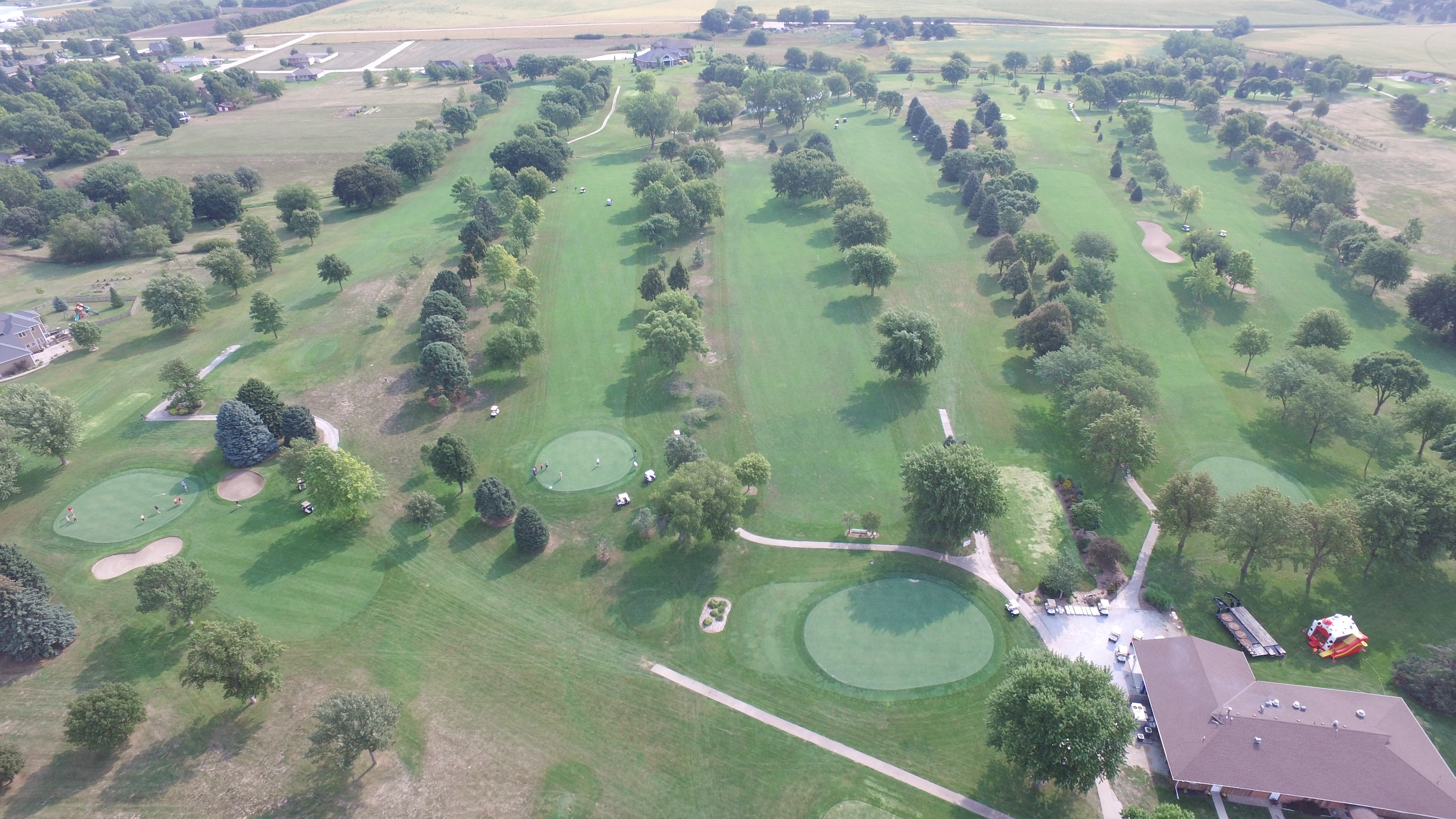 this is the golf course
This is an overhead shot of the course from above hole 7 and the clubhouse facing east.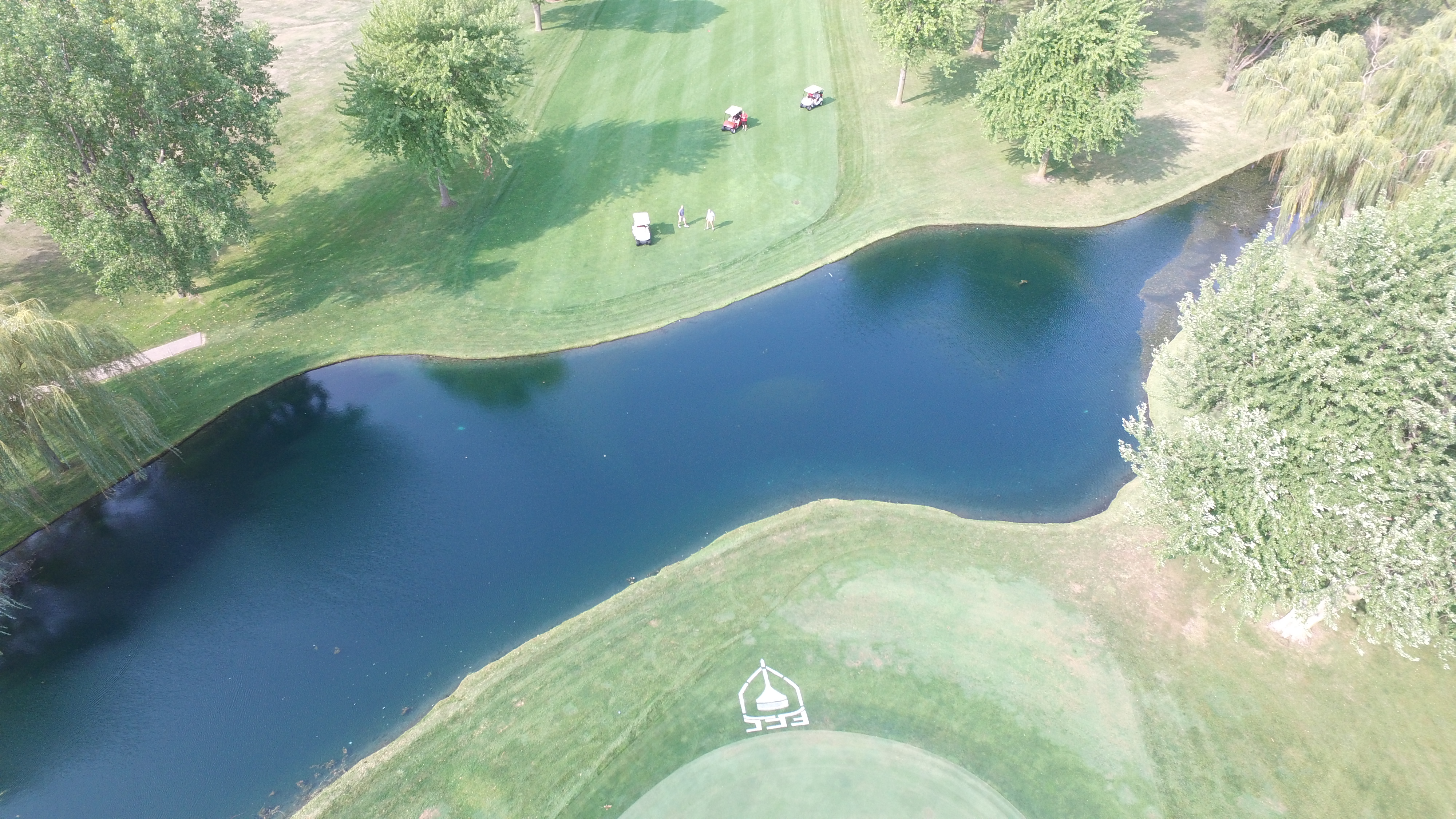 First hole reverse shot
This is a shot from over the first green looking back at the first fairway.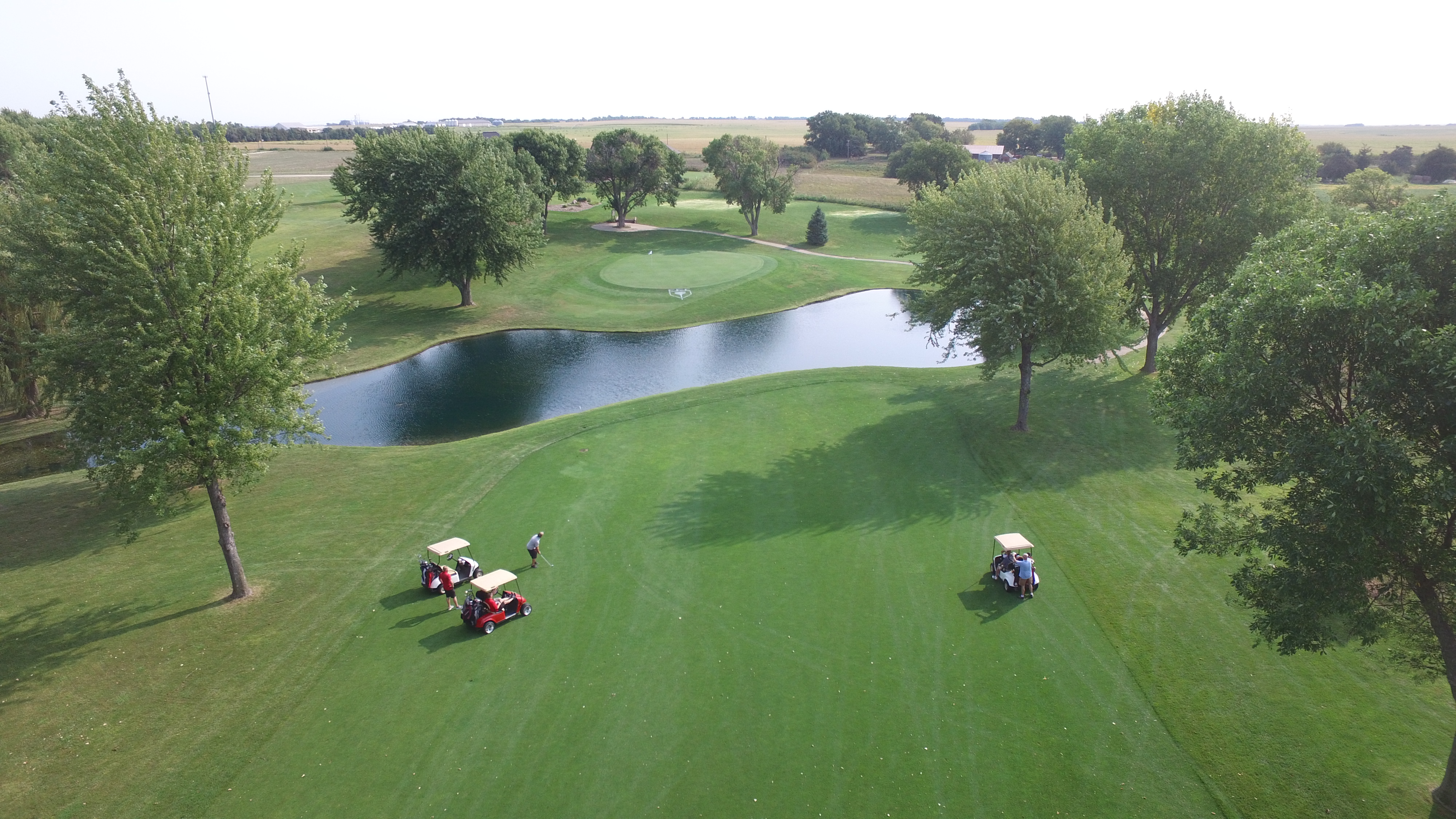 Approach to 1st green
This is your approach shot after a long drive or laying up.  Aim for the middle of the large green.  It's slippery.